Paris Motor Show announcements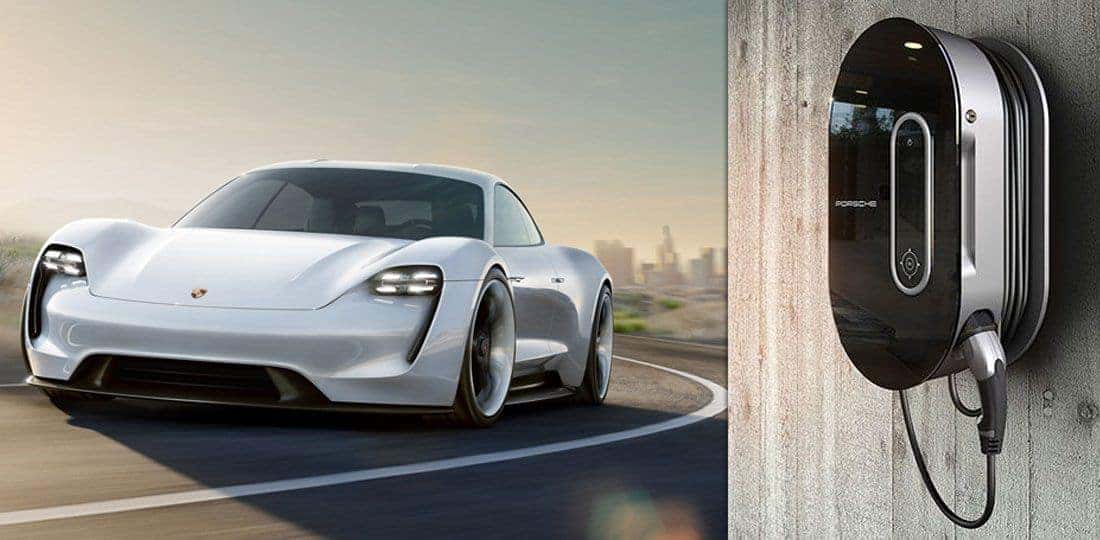 The 2016 Paris Motor show proved to be a noteworthy event for Porsche and the rest of the automotive industry. Porsche confirmed the production of its 600hp all-electric sports car, the Mission E, which boasts an expected range of 310 miles and a 0-60 time of 3.5 seconds. Coinciding with their Mission E announcement, Porsche also revealed plans of its own ultrafast charging infrastructure similar to that of Tesla. Porsche's 800-volt charging system will be almost twice as fast as Tesla's, which charges at 450 volts. Porsche states it will take 15 minutes to charge the Mission E battery to 80 percent which will deliver 248 miles of range (total 310 miles).
With other high-profile electric vehicle launches like the Renault Zoe and Opel Ampera-e the need for a charging network compatible across multiple brands is increasingly important. Porsche CEO Oliver Blume told Top Gear, "We are in contact with other manufacturers and suppliers around the world to build a fast-charging network. Everybody has the same need. It sounds easy but getting the details agreed is hard. We already have a clear technical concept. It can even work with Teslas, with an adapter." When Top Gear spoke with Mercedes head Dieter Zetsche about Porsche's charging infrastructure he confirmed, "We are in talks with them."
VW, which owns Audi, Bentley, Bugatti, Lamborghini, Porsche, Seat, Skoda, and Volkswagen is investing heavily in the future of electric cars. While competition drives innovation, cooperation between automakers regarding an effective, universal infrastructure is vital to the success of the electric car. While it sounds like there are details to iron out, the collaborations discussed at the Paris Motor show are indicative of a brighter, greener, and faster future for the automotive industry.